Swing Sets
At Terrain Play we offer an amazing selection of beautiful and durable backyard playsets and playground accessories, that will help all categories of parents to choose the Play Equipment according to their budget and backyard area sizes.
We sells only the highest quality play items with unbeatable customer service.
Take your playground to the next level with Terrain Play's Agility Trim Trails and Climbers.
Compact Sets
Never compromise with dreams! Terrain Play offer huge collection of Compact swing sets suitable for smaller space with unlimited fun and featured accessories
Standard Sets
Our Standard swing sets are perfect for medium to large sized yards. They've been pre-configured with our most popular accessories and add-ons to make your buying decision easy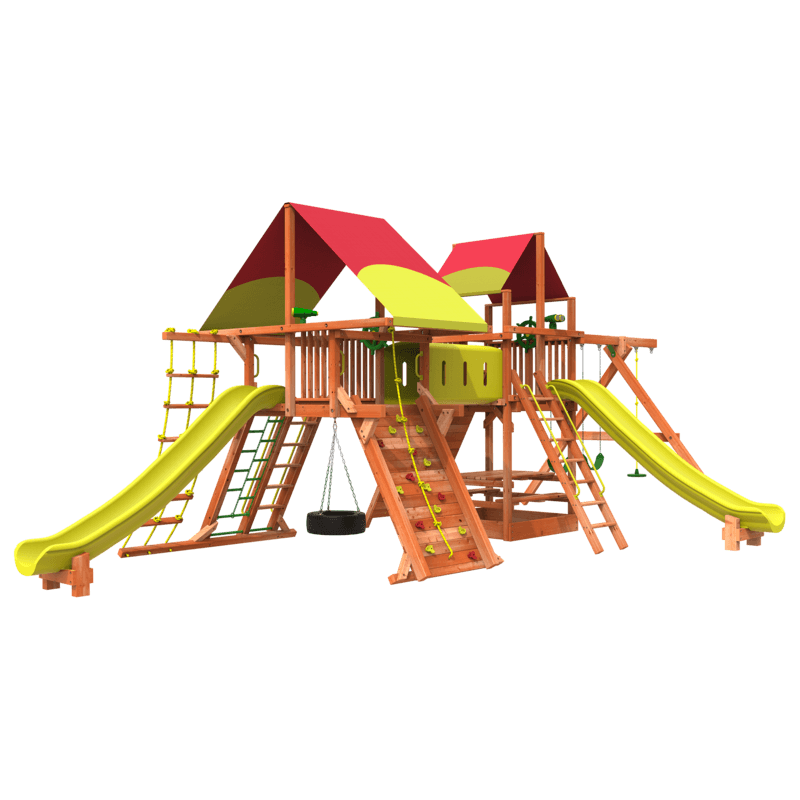 Mega Sets
Terrain Play's collection of Mega Sets playsets are as big as your imagination. Build a set that the whole neighborhood can play on.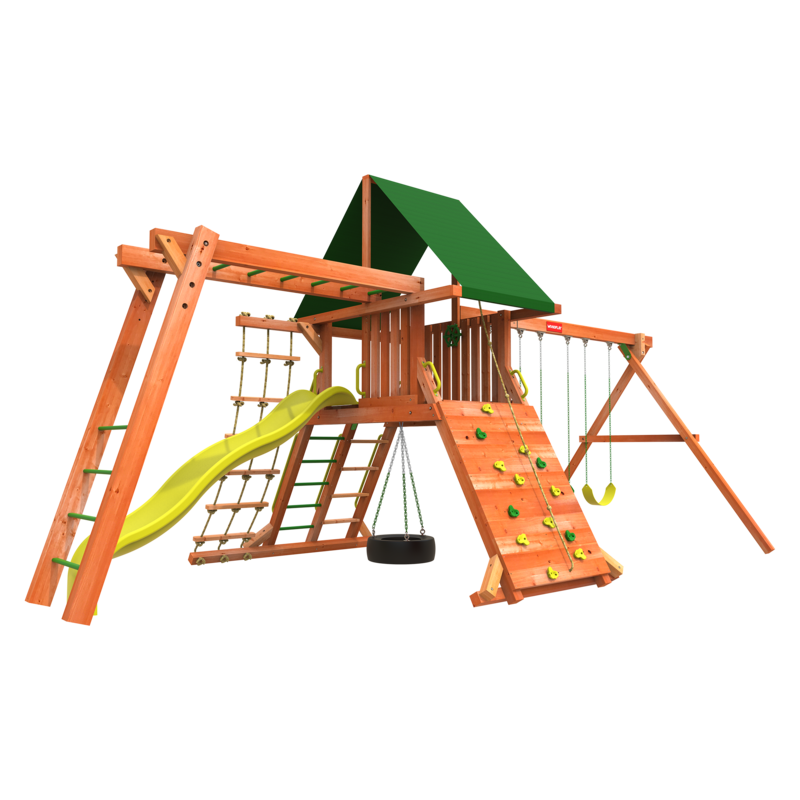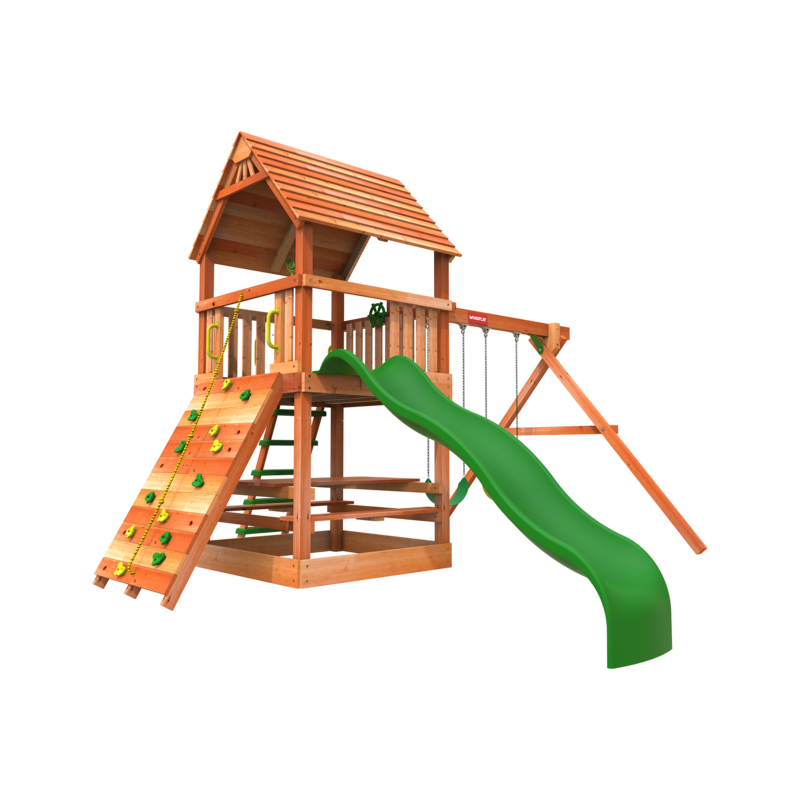 WOODPLAY
5′ OUTBACK COMBO 5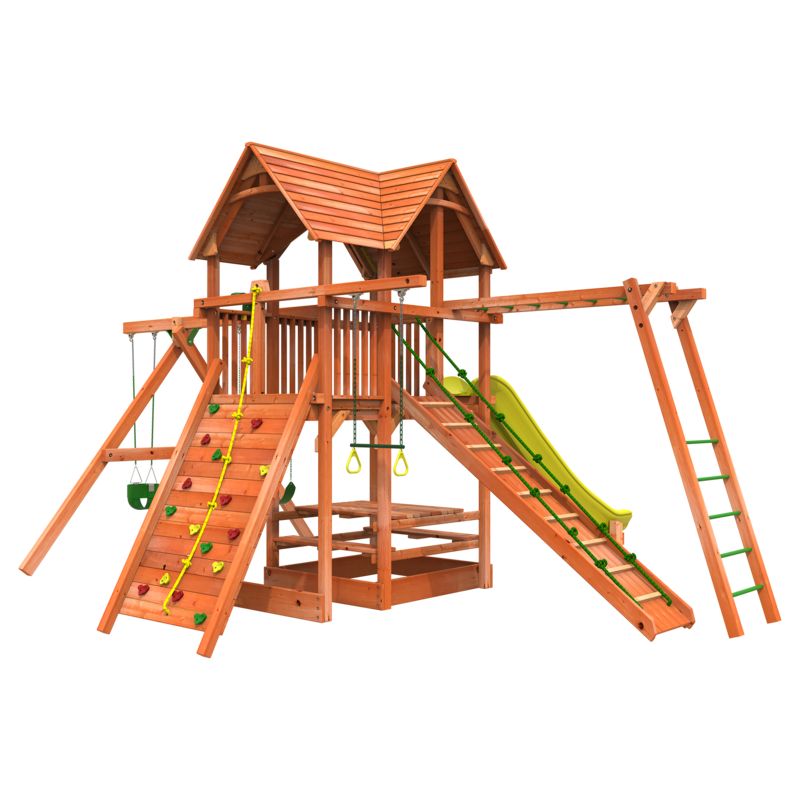 WOODPLAY
6′ PLAYHOUSE XL COMBO 3
Terrain Play
PARAMOUNT SWING SET
Climbing Rock Wall
Entry Ladder
Double Joint Swing Beam Frame
WOODPLAY
TIGER TOWER A
Wave Slide
Sandbox
Picnic Table
WOODPLAY
LION'S DEN B
Wave Slide
Wood Roof
And More
WOODPLAY
MONKEY TOWER G
Monkey Bars
Wave Slide
And More
PLAYNATION
SEE SAW
Wave Slide
Wood Roof
And More
PLAYNATION
PICNIC TABLE (UMBRELLA)
Wave Slide
Wood Roof
And More
WOODPLAY
MONKEY TOWER F
Monkey Loft
Monkey Room
Picnic Table
JACK AND JUNE
HAVEN SET
2 Slides
Fire Pole
And more
TERRAIN FREEJUMP
10FT. ROUND TRAMPOLINE
Safety Enclosure Netting
Quick & Easy Assembly
Springless Trampoline Technology